Jimmy Choo debuted its first men's fragrance, Jimmy Choo Man, in 2014, accompanied by an advertising campaign that starred the actor Kit Harrington from the HBO series Game of Thrones. The cologne soon established itself as a clean and contemporary fragrance for men as a result of the fruity, sweet, and woodsy tones that it had.
Who is the Manufacturer?
A well-known manufacturer of high-end footwear is the house that is responsible for creating this fragrance. You've likely seen at least one of this designer's pieces in a popular movie, such as Sex and the City or The Devil Wears Prada.
Since 1996, the British company known as Jimmy Choo has been in business. The Malaysian-born shoe designer whose work helped establish this business as a luxury corporation was the driving force behind the creation of those shoes. He learned how to make shoes at 11, following in his father's footsteps as a shoemaker.
In the 1980s, he launched a retail establishment in the United Kingdom, and only a few short years later, Vogue published an article showcasing his designs. Because of the brand's innovative and risky design choices, it has been recognized with several accolades throughout the years and has become an indispensable component of the fashion industry.
Notes on the Scent
The fruity and woodsy notes that come together in Jimmy Choo Man create a fascinating blend. It has an aromatic profile that provides a unique effect in a world where most men's scents play the musk card, and it has a freshness that you won't find in most men's colognes. Additionally, the majority of men's colognes contain musk.
The primary accords have a fruity and sweet profile, with hints of honeydew melon, pineapple, lavender, or pink pepper. Some underlying components have a hint of leather, suede, and musk to create a more masculine profile for the fragrance. In addition, there is a note of patchouli, as well as some spiciness.
Initially, you will pick up on the cologne's fresh notes, and then, after a moment, the heart notes, which include the cologne's spicy and fruity aromas, will become apparent. When it's finally time for the base notes, you'll be able to pick out the woodsy and patchouli overtones, thanks to this point.
Jimmy Choo responded to the overwhelming demand for his Man cologne by launching several distinct iterations of the fragrance.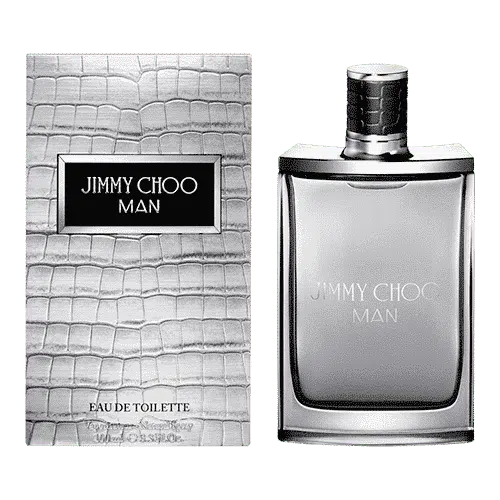 This fragrance is also available in Jimmy Choo Man Blue, which features a more aromatic composition. The pineapple and lavender notes included in the original smell are still there, but other notes, such as vanilla, amber, bergamot, or black pepper, have been added to create a flexible and contemporary fragrance.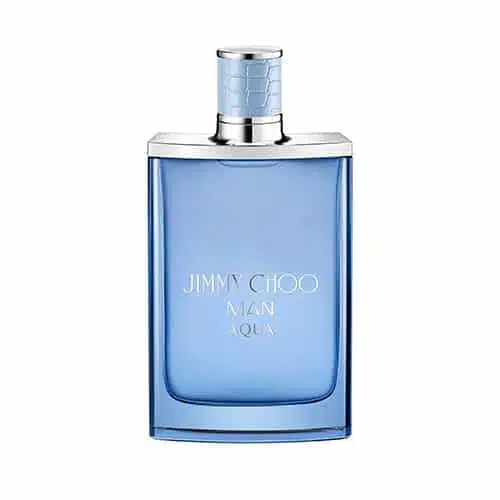 Who Is It That Would Enjoy It?
Jimmy Choo Man cologne is an excellent choice for guys who are looking for a classic and reliable smell to wear. With this fragrance, you may project the image of a man who takes care of himself and has good taste without taking a risk with an odd perfume, thanks to the nice combination of woody and fruity elements.
Shop the best Jimmy Choo perfume collection at Perfume Sample.