Intro
Versace L'Homme is a timeless fragrance that has been popular among men for many years. It is a classic scent that has been loved by generations of men. If you are looking for a cologne that is both masculine and sophisticated, Versace L'Homme is an excellent choice. In this blog post, we will be discussing everything you need to know about this cologne, including the packaging, notes, price, review, and experience.
Packaging
The packaging of Versace L'Homme is simple yet elegant. The cologne sample comes in a clear glass bottle with a gold cap and the iconic Versace Medusa logo embossed on the front. The bottle is not too bulky and fits easily into the palm of your hand. It is also small enough to carry around in your pocket, making it convenient for on-the-go touch-ups. The packaging is not only stylish but also functional, as the spray nozzle dispenses the cologne evenly and smoothly. Notes
The notes in Versace L'Homme are a blend of classic and modern scents, making it a versatile fragrance suitable for any occasion. The top notes are lemon, petitgrain, and basil, giving the cologne a fresh and zesty scent. The heart notes are jasmine, patchouli, and cedarwood, which add depth and warmth to the fragrance. Finally, the base notes are leather, musk, and amber, providing a long-lasting and masculine finish.
Price
The price of Versace L'Homme varies depending on the size of the bottle. A 1.7 oz bottle typically retails for around $70, while a 3.4 oz bottle can cost upwards of $100. However, if you are unsure if this cologne is right for you, purchasing a cologne sample may be a more affordable option.
Review
Overall, Versace L'Homme is a well-rounded and sophisticated cologne. The fresh and zesty top notes are balanced perfectly by the warm and musky base notes, creating a scent that is both invigorating and comforting. The longevity of the fragrance is impressive, with the scent lasting for up to 8 hours. It is a versatile fragrance that can be worn in any season and for any occasion.
Experience
Wearing Versace L'Homme is an experience in itself. The cologne sample exudes confidence and sophistication, making it a perfect choice for special occasions or nights out. The fragrance is not overpowering but leaves a subtle trail that is both memorable and alluring. It is a cologne that is sure to receive compliments and turn heads.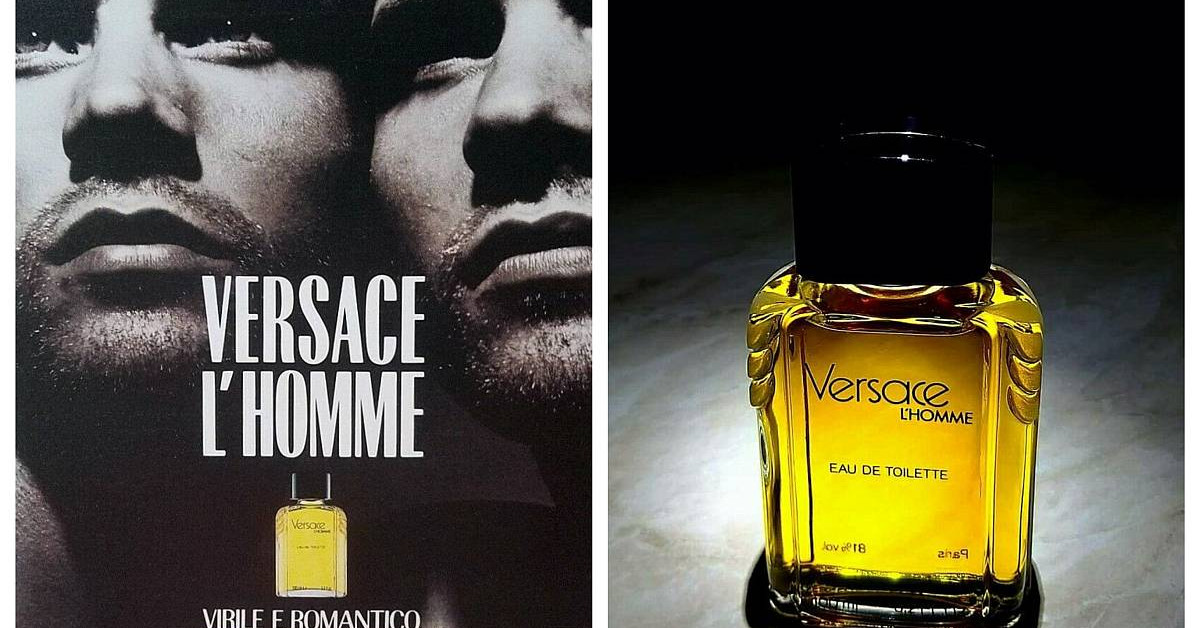 Conclusion
Versace L'Homme is a classic men's cologne sample that has been around for decades, and it continues to be a popular choice among men who appreciate high-quality, luxurious scents. This fragrance features a blend of aromatic notes, including citrus, spices, and woods, that come together to create a bold and sophisticated fragrance.
What sets Versace L'Homme apart from other fragrances is its unique combination of ingredients and its ability to be both bold and subtle at the same time. It's a versatile scent that can be worn for any occasion, whether it's a formal event or a casual outing.
Overall, Versace L'Homme is a timeless fragrance that has stood the test of time. Its unique blend of ingredients and its ability to be both bold and subtle making it a must-have for any man's fragrance collection.