Aventus Creed Colognes are the perfect balance of masculinity and elegance. The scent is a mixture of woody, earthy, leathery notes that will leave you feeling sophisticated and masculine at the same time. 
With over 120 years of combined experience in perfumery, Aventus Creed has become one of the most prestigious fragrance brands on the market today. 
If you are looking forward to colognes that last long on your body, this product is a perfect solution. Check out this post right away to discover how beautiful it is!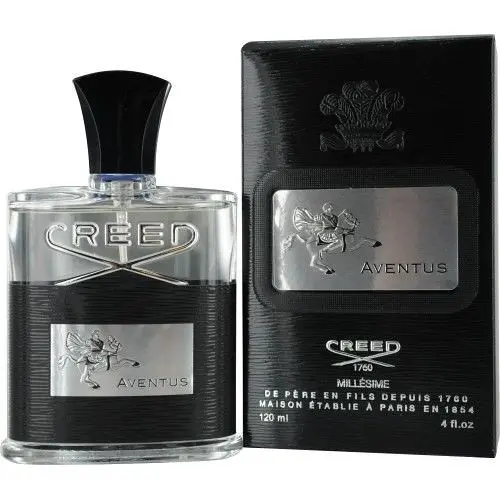 Aventus Creed cologne sample for men
Aventus creed cologne

Description

Aventus Creed cologne is one of the beautiful fragrances that celebrate this iconic brand's enigmatic and mysterious side with luxurious notes like light redwood trees for rich authenticity. Cool scents such as pineapple balance out sweet berries in this classic cologne give you an aromatic adventure from start to finish.
Top Notes: French apples, Italian Bergamot, Blackcurrant,  Pineapple.

Middle Notes: Moroccan jasmine, Dry birch, Rose, Patchouli.

Base Notes: Ambergris, Musk, Vanilla, Oakmoss.
Aventus creed cologne

Detailed Review
Bottle
I've always loved the scent of my favorite perfume in a 30ml bottle. The day that habit changed was when I noticed it no longer exists because now there are large bottles instead, and they're different shapes.
The bottle is definitely an attention grabber. Its shape makes it look like a strange triangle or wide pyramid, which helps set it apart from normal bottles on the shelf.
The larger bottles seem attractive, but they have a more traditional rounded rectangular shape with front-facing branding. The cap is a pretty large black plastic top on both bottles with a silver emblem on top. It's noticeable that its atomizer works well and sprays outwards quite nicely.
From the outside, it's difficult to tell what fruitiness lies within. I would have preferred something more colorful or vibrant, but white and black just don't seem to go together well, in my opinion. 
Aventus creed cologne in a bottle
Scent –
aventus creed cologne
If I could describe this scent in one word, it would be luxurious. The sweet opening of Pineapple, black currant, and bergamot is captivating with hints of smoked wood, followed by light Suave Smoky notes like Rose, Moroccan Jasmine.
The scent of Aventus is both fresh and alluring, combining citrus with woody smells to produce a well-rounded fragrance. It's not just one note either; it changes as you move around in the wind while wearing this perfume. 
This is one of the more complex fragrances to analyze, but it still has a very simple and clean smell. It's distinctive enough, so people know what you're wearing right away without being overbearing or musky. It's also well-rounded to wear during the daytime or out on an evening walk.
People were aware of the aventus creed cologne long before the brand introduced it.
Longevity
Noting that the scent of this cologne will last for hours. You can wear it all day or night and not have to worry about your cologne going away before then.
You can wear Aventus on your wrist or in the air, but it's best not to spray too much. An EDP has stronger ingredients and lasts longer, so less is more when applying this cologne scent.
Interestingly, I've had this bottle of cologne for around six years, and it still smells just as good now. There is no sign that longevity has been diminished in any way whatsoever.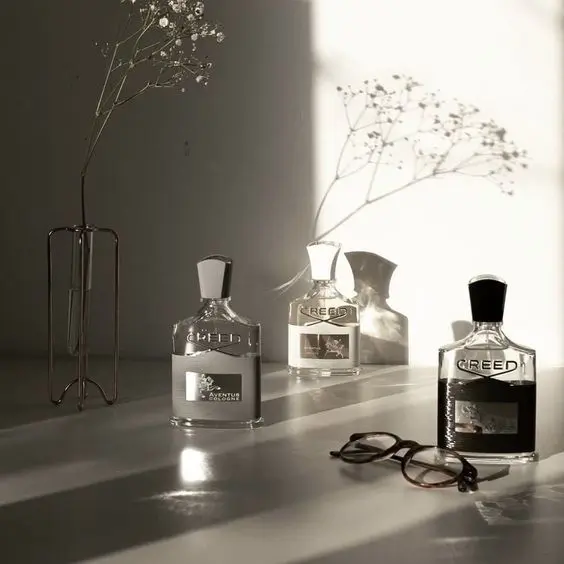 The scent of Aventus Creed cologne will last for hours!
Sillage
I have been wearing this fragrance for quite some time, and I really like its smell. It is not exceptional in terms of sillage or longevity, however as natural ingredients are supposed to last less than synthetic ones, there's no surprise with these factors here either. 
Aventus creed cologne

– Everything You Need To Know
Why Is Creed Aventus So Expensive?
Creed is a high-end designer brand that puts quality over quantity. Unlike other companies which license their name to a mass producer and use cheaper ingredients, they take pride in using natural products.
It also has a genuine perfume house and produces perfume by themself rather than licensing their name to some corporate mass manufacturer. The Creed Aventus was produced on French soil – how cool is that?
When Do I Wear Creed Aventus?
Creed Aventus is a well-rounded fragrance that can be worn any time of day. It's perfect for summer and autumn, but it lacks warmth with colder scents like vanilla or tobacco during the winter months. 
I prefer wearing them on special occasions rather than everyday wear to create more dynamic smells due to their price tag.
What Do You Need To Know About Creed Aventus Copy, Clones & Alternatives?
There are many different types of fragrances and aftershaves on the market, but you may be surprised to learn that there's a specific term for dupes. Dupes simply mean duplicates; just like clones, they're identical replicas created from another scent by cutting it with one's own personal smell.
Clones and dupes are often created to mimic the original scent. In rare cases, they have been made due to the high cost of obtaining an expensive fragrance like Aventus.
Honestly, a clone is not the best option for fragrance enthusiasts because it does not have the same quality of ingredients or design. When you buy perfume, especially if someone asks, "What scent are you wearing?" and they smell your skin while standing close to yours in an enclosed space. 
This will give off very different smells from one another, which could be confusing on both ends.
Whether a dupe will last as long and smell just as strong is something that consumers need to consider. If you want to smell like Aventus, buy it! It will be worth the money in the long run. Still, the best way to find a new scent is by trying out aventus creed cologne samples.
Final Thoughts
Aventus Creed colognes have been a favorite among men for years. With their signature masculine scent, the quality of these fragrances will not disappoint. If you want to explore a fragrance that embodies mystery, then this product is your best option by far. 
Hope our post has brought you useful knowledge!