Fragrance can be expensive. With so many different brands in the market, it isn't possible to buy a full bottle of every single one of them. However, you can buy decants to try out various sample fragrances at a lower price.
What Are Fragrance Decants?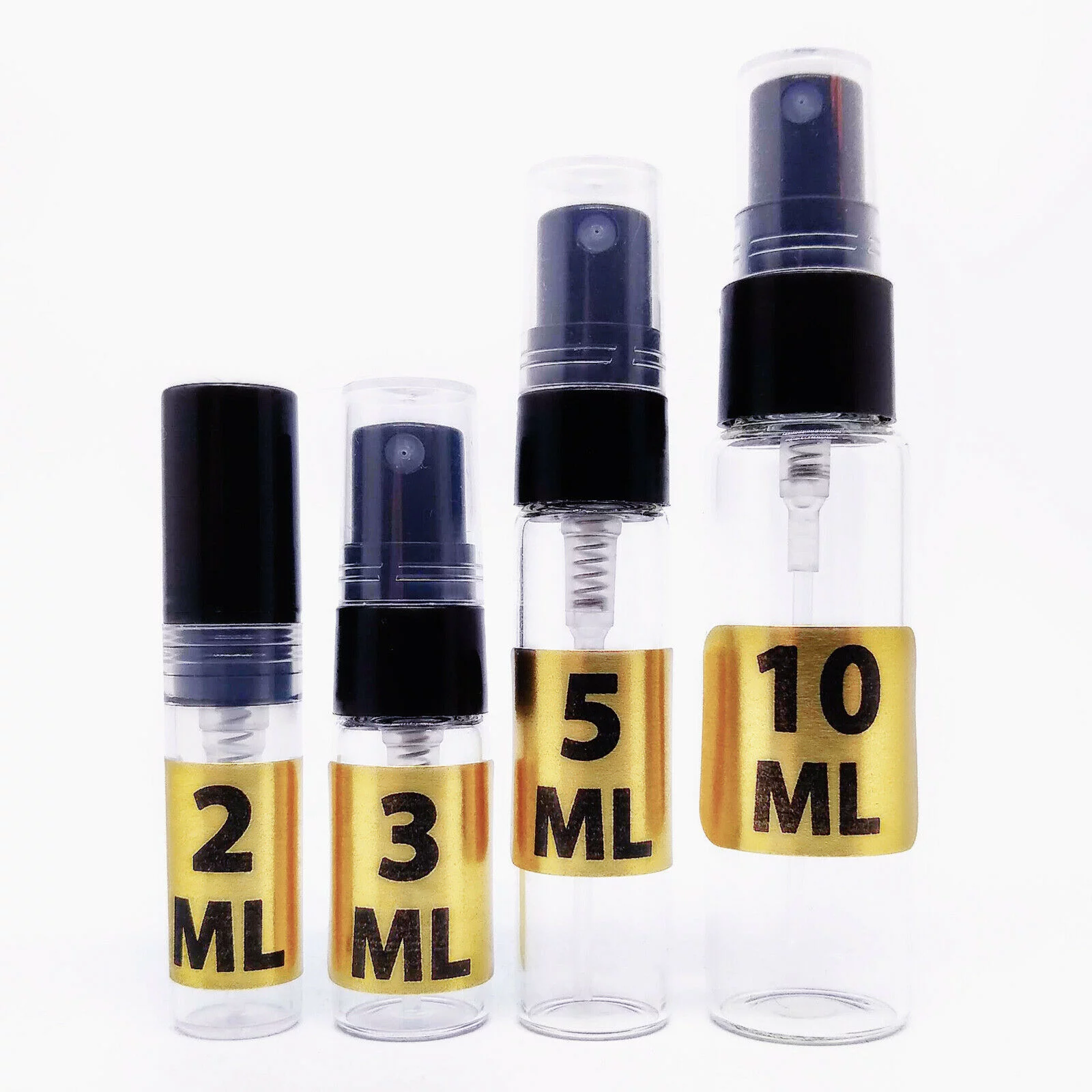 These are small fragrance bottles that have been filled up with a fragrance. As a decant seller, PerfumeSample purchases a large bottle and divides that into smaller ones of different sizes. These are made available for online buyers at a price that you wouldn't find elsewhere. These small bottles are legal and allow you but perfume in small quantities, which costs you less.
Why Should You Consider These?
Buying an original bottle of perfumes is expensive. This high price barrier is not there when you buy decants. When PerfumeSample buys perfume in the original bottle in large quantities, it can negotiate the prices which are passed to the customers in low-priced small decants. Fragrance bottles are also purchased from the country of origin, where it is much cheaper—these methods all us to serve them in smaller bottles to our customers for less.
Main Benefits of Buying Fragrance Decants
Try Various Designer Brands. These decant allow you to try various designer brands of perfume without having to pay for the retail price on large bottles for each of them.
Inexpensive to Purchase. There are so many different fragrances in the market right now, and it is not possible to try these out. It is also quite possible that you don't like every available scent. Although your choices may be limited, they are still so many out there. You would need to spend a fortune to try them all.
Worthy Purchase. Many of these fragrances are expensive. Fragrances from the houses of Tom Ford and Creed in their original size can cost you a lot. Instead, you can always go for decant which is available at a fractional cost of the original. Although you can get the smaller version, you will not receive the original bottle, but still, it is worth it.
No Getting Bored. If you have a large bottle of particular fragrance, it can become a bit boring after regular usage. You would like to wear a new fresh fragrance. When you buy decant, you only have a small amount of perfume. By the time you get bored with it, the bottle might have run out. If you still like it, you can purchase another decant.
Pocket-Friendly. You purchase a fragrance for its scent and decant you that albeit in small size. It's a smaller and cheaper version of fragrance and comes within budget too.
Should you Buy Decant for Every Fragrance?
Most decants available at PerfumeSample are expensive designer brands. If you buy their original bottle, you will end up spending a lot. Instead of paying a large sum of money, spend a little and get the same fragrance.
Some great fragrances to purchase as decants are fragrances of brands like Creed, Tom Ford etc. Their fragrances are expensive. However, you can buy decant of these brands at PerfumeSample for less.
Fragrances like Creed Avnetus, Christian Dior, Tom Ford F*cking etc., have a high retail price if you purchase their original bottle.
Niche fragrances are perfect to be purchased in decant—the niche house price their fragrance significantly higher than the designer houses.
Buy Decant @ PerfumeSample
Buy sample fragrances here and remain assured that they are decanted from the original bottles. Choose the desired size of your favorite brands of perfume and never get bored.