Ariana Grande's Cloud 2.0 Intense Review:  The Sultry Scent You Need This Fall
If you're a fan of Ariana Grande, then you know that her Cloud perfume line is a must-have check out the original Ariana Grande Cloud Perfume Sample. 
Also Feel free to Read the Original Ariana Grande Cloud Perfume Review here in our blog. And if you haven't tried it yet, the Cloud 2.0 Intense scent is definitely worth checking out this fall. This sultry fragrance is perfect for all occasions, and the unique blend of notes will leave you feeling refreshed and sexy all day long. Trust us, your woman will love it!
The Ingredients
The top notes of Ariana Grande Cloud Intense Perfume include bergamot, pear, and blackberry. The middle notes consist of lavender, jasmine, and orange blossom. And the base notes are made up of musk, woods, and amber. Combined, these create a truly intoxicating scent that's perfect for fall weather.
The Scent
As soon as you spray Cloud Intense, you'll be hit with a fruity blast of pear and blackberry. The original Ariana Grande Cloud perfume has more of a marshmallow flavored scent. But don't worry, the sweetness doesn't last long. The lavender quickly comes through and gives the perfume a nice floral touch. And the musk and amber create a warm, sensual finish that lingers on your skin all day.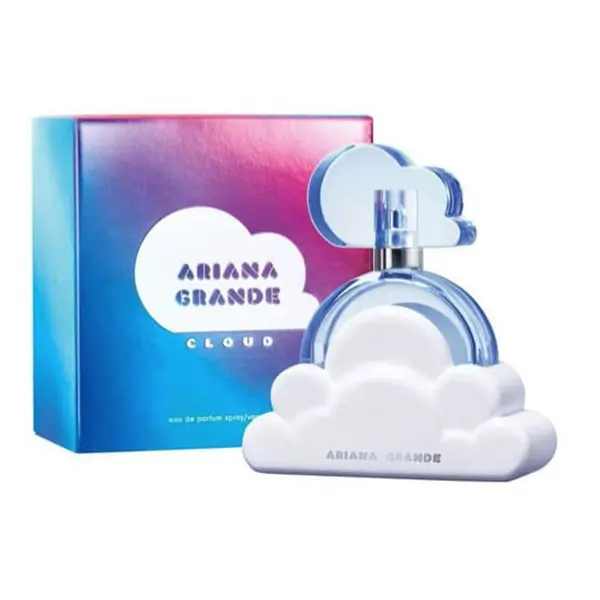 The Experience
Cloud Intense is a perfume that's meant to be enjoyed. It's perfect for a night out on the town or a romantic evening in. And no matter where you wear it, you're sure to turn heads and get compliments. Not only does it smell amazing, but it also lasts a long time. A few sprays is all you need to enjoy the scent all day long.
Why It's a Great Choice for Women?
There are a number of reasons why Cloud 2.0 Intense is a great choice for women. For starters, it's a unique scent that's not like anything else on the market. And since it's a Ariana Grande perfume, you know that it's going to be high quality.
Plus, the fragrance is perfect for all occasions. Whether you're going out on a date or just hanging out with friends, Cloud Intense is a great choice. And last but not least, the price is unbeatable. You won't find a better deal on a quality perfume anywhere else.
Bottom Line
If you're looking for a new signature scent this fall, then look no further than Ariana Grande's Cloud 2.0 Intense Perfume Sample. This tantalizing perfume is sure to turn heads and leave a lasting impression. So go ahead and give it a try, we guarantee you won't be disappointed!
Looking for a New Signature Scent This Fall? 
Looking for a new signature scent this fall? Try Woman's perfume samples of Cloud 2.0 Intense by Ariana Grande! Our Perfume Sample store offers a variety of high-quality perfumes, so you can find the perfect scent for you. Plus, our prices are unbeatable! Not only will you find a great deal on Cloud Intense, but you'll also get free shipping! So what are you waiting for? Order your free sample today!